Crate Hire
We offer a range of crates to help make your office relocation or home move safer and more efficient.
Crate Hire
We supply a competitively priced, high quality product for commercial and domestic moves. Crates are available for hire in any quantity and for any duration. Our experienced customer service team can advise you on the volume of crates required for your move and arrange to deliver the crates when you need them, with our inclusive porterage service we deliver the crates to the exact location you need them within your building and we collect them when your move is complete.  Or why not use our highly experienced removals team to move the crates for you? Contact us today for more information.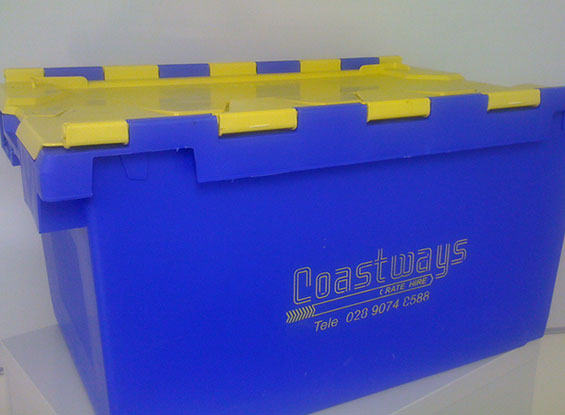 Standard Crate
Our crates are made of robust moulded plastic. The standard crate is 635mm x 415mm with a depth of 340mm (internal dimensions). Crates are stackable inside each other for ease of storage while not in use. We also offer trucks and dollies for hire to assist with the transportation of crates during your move.